Some gay people have difficulty building the courage to come out to their parents, but "Russian Doll" star Charlie Barnett had a different experience during his early teenage years.
Born in February 1988, Charlie Barnett made his onscreen debut in 2006's "Circus Island." However, his career shot to stardom in 2012 when he was cast as Peter Mills in "Chicago Fire."
Barnett's momentum has not faded ever since. He starred in "Secrets and Lies" and "Valor," booked a secondary role in "You" season two, and is one of the main actors in "Russian Doll."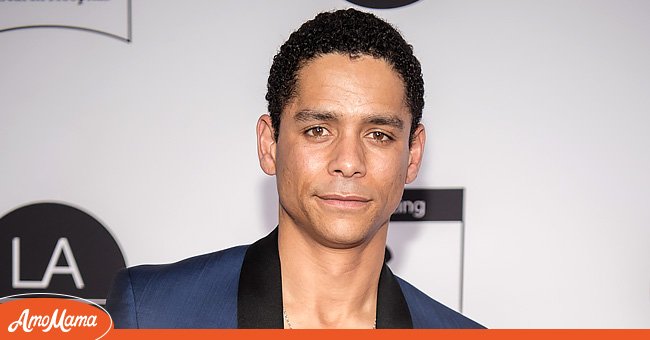 Charlie Barnett on February 05, 2020 in Los Angeles, California | Source: Getty Images
FIRED FROM "CHICAGO FIRE"
Charlie Barnett has had a few hiccups along the way, though. After "Chicago Fire" season three, we stopped seeing his character, Peter. Barnett revealed he was the last person to know he would be fired.
The writers and producers pulled him into an office one day to tell him he would be written off. They explained the decision had nothing to do with his acting skills but his character. Peter had achieved so much that the showrunners didn't know where to take him next.
They also wanted to include new characters and knew that having too many people in the same show could turn it into a "clown car." Barnett was angry, but he eventually realized it was a good show that gave him enough experience to work on other projects.
Charlie Barnett on January 05, 2020 in Los Angeles, California | Source: Getty Images
GAY REPRESENTATION
Throughout his career, Barnett has played many gay characters. One of them was Ben Marshall in "Tales of the City." Barnett admitted that bringing Black and gay representation to the media landscape was "incredibly amazing."
However, it was a huge responsibility that came with pressure. Barnett explained that many voices remain unheard, and the whole LGBTQ+ community wants to see themselves reflected.
Barnett knows how crucial representation is for young people. He saw himself represented onscreen for the first time in 1996's "Basquiat," a biopic about gay artist Jean-Michel Basquiat, and it changed his life. Barnett explained:
"It was the first time I saw a man who looked like me, and he was definitely open about his sexuality. […] It gave me so many stepping stones to understand my own emotions."
Barnett came out to his parents at 13 years old. It was not necessarily his choice of him, though. He explained his parents of him sat him down and "were like, 'homie.'"
STARRING IN "RUSSIAN DOLL"
Coming back to Barnett's career, he made a splash in Hollywood with his impressive portrayal of Alan Zaveri in Netflix's "Russian Doll." He confessed that the "layers of thought" were sometimes beyond him, but they fascinated him.
Initially, he focused on developing the character and finding out his "little twerks and tics," but director Jamie Babbit eventually told him just to let it go.
Barnett also revealed that he cried the first time he read the script because the addiction theme resonated with him. The actor is a recovering alcohol addict, and the show put that at the forefront and forced him to face it.
Charlie Barnett and "Russian Doll" will return to Netflix as the second season premieres on April 20, 2022. It will be set four years after the first season's events, and it will keep exploring existential themes.