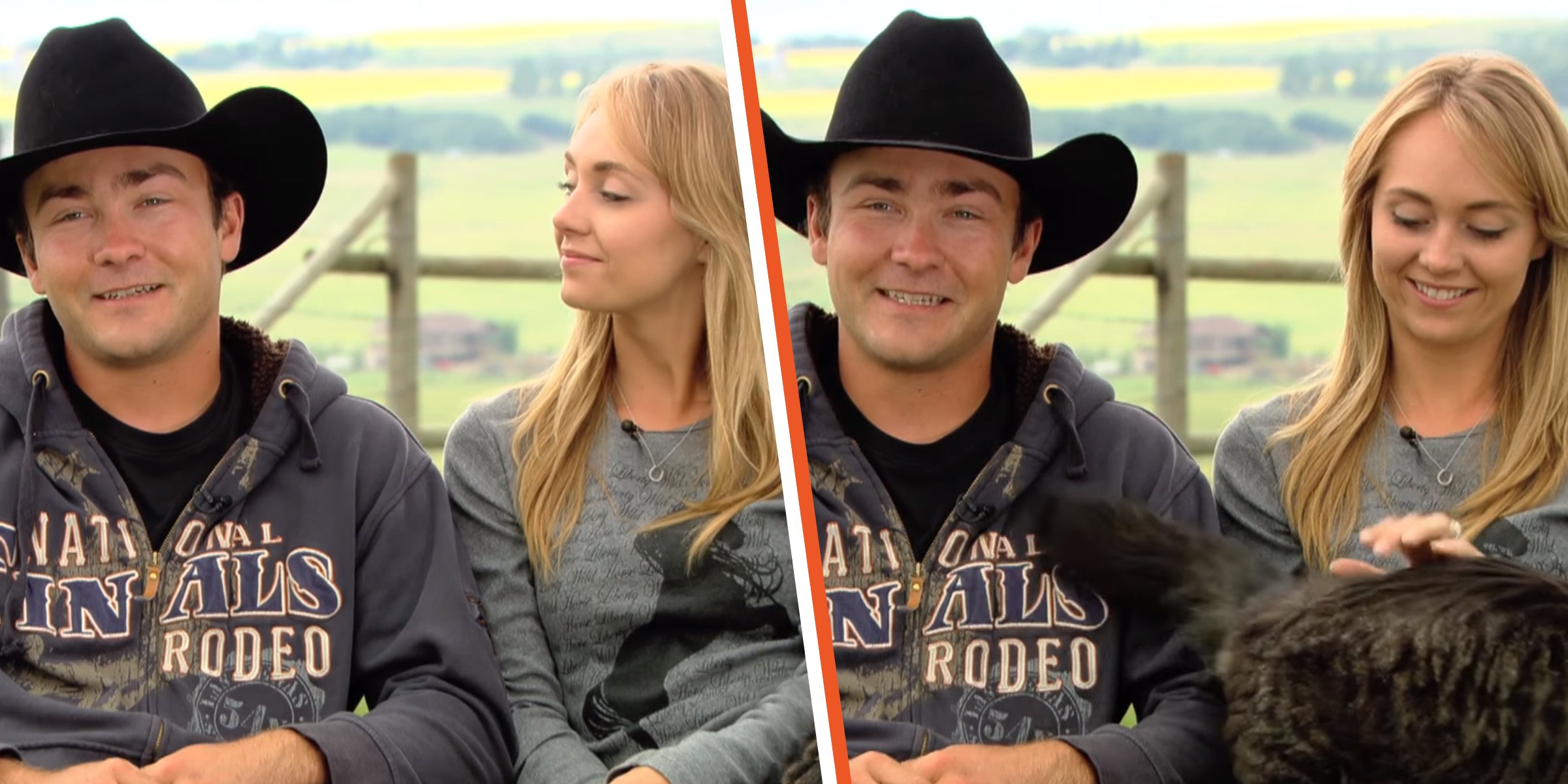 Amber Marshall is a Canadian actress who has appeared in numerous television series and movies. The actress has made a name for herself in the entertainment industry, but what about Amber Marshall's husband, Shawn Turner?
Amber Marshall and Shawn Turner have been married for almost a decade. The actress, singer and equestrian won Canada's first Screen Star Award at the first Canadian Screen Awards.
She is known for her role as Amy Fleming on the long-running television series "Heartland," based on the book series by Lauren Brooke. "Heartland" is about the life of a woman who lives and works on her family's horse ranch.
Amber Marshall stars as Amy Fleming in "Heartland" alongside such well-known stars as Michelle Morgan, Shaun Johnston, Chris Potter and Graham Wardle. The series is a fan favorite and made history by being the longest-running hour-long scripted drama on Canadian television. The 34-year-old is having great success in her acting career and in her personal life.
Amber Marshall and Shawn Turner's wedding
Amber Marshall and Shawn Turner were married on July 27, 2013. Their wedding took place on their ranch near High River, Alberta, with family and friends, and the cast and crew of "Heartland" also in attendance.
The couple loves animals, so it's no surprise that some of them were also a part of their special day. Marshall and Turner have always wanted to get married in a place they both loved, their home in High River, where the series "Heartland" is filmed. She spoke with Hello! in 2015 about her wedding and how she enjoyed planning it; she said:
"I'm a homebody, just like Shawn. Immediately, we thought: 'We are going to have it at home'. We were our own wedding planners and it wasn't stressful for me."
The couple planned their wedding and had a lot of support from their loved ones. The one item that Marshall said was the "loveliest keepsake" of her on her special day was the altar, which was handmade by her husband. The altar also allowed him to make a grand entrance on her horse, Hawk.
The actress wore a dress from Private Label by G with a strapless design and carried a bouquet specially arranged by her grandmother. They had some great entertainment at their wedding, with the newlyweds having their first dance to Garrett Hedlund's "Timing is Everything." There were also speeches from the couple's parents and Marshall's television father, Chris Potter, who wished them well.
Facts about Amber Marshall
Amber Marshall was born and raised in London, Ontario, and attended The Original Kids Theater Company in London and the Lester B. Pearson School of the Arts. The actress has made several appearances as an actress; however, the role she is best known for is on the CBC series "Heartland."
His work and talent have earned him numerous awards, including the 2013 Fan Choice Award at the Canadian Screen Awards. The star has a very intimate relationship with her fans and constantly communicates with them on her social media.
Regarding the other work he has done, Marshall has obtained roles in the television series "The Power Strikers", "Super Rupert" and "Dark Oracle". His special appearances were in the series "Doc" and "Twice in a Lifetime".
In addition to his work on the small screen, Marshall has also appeared in a few Christmas movies, including Christmas Shoes opposite Rob Lowe, the Christmas movie Heartland, A Heartland Christmas, and Fallout Asylum.
The 34-year-old may be known to many as an actress, but she is a former veterinary assistant. Marshall has been riding horses from a young age and has been around them for years. Her two favorite things are acting and horses, so her role in "Heartland" is a dream come true.
Another thing Marshall loves is the outdoors; he often makes night trips to the mountains with his dogs and horses. Other companies in which the 34-year-old is involved are her magazine Amber Marshall Life & Style and her jewelry line Amber Marshall Jewelry Collection.
The actress said she was impressed by the proposal and "it was very, very romantic."
Meeting Shawn Turner
Amber Marshall and her husband Shawn Turner spoke with CBC about their wedding plans and details about how Turner proposed to the actress. They also revealed how the lovely couple met at a horse fair and Turner's parents run the rodeo company that put on the fair. Marshall further mentioned in the interview:
"I came to sign without thinking about anything, and Shawn was helping with the signing, and I asked him to take me back to the hotel, and then everything went from there. I thought, 'This guy is really cool. I would like to get to know him.
She said that she was so in love with Turner at the end of the week; she thought it was worth "turning this into a long-distance relationship" because they had so much in common. The actress also said that it didn't take long for her to know that she would be with him "forever." She described it as "amazing" and everything she had imagined.
Amber Marshall's husband opened up about how he had been thinking about proposing for a while and revealed that he had flown to Ontario to ask Marshall's father for permission. Turner said that the day he proposed to them, she went with her dogs to pick up Marshall from her series set and said they should take the dogs to the mountains.
Turner revealed that he proposed to her by the river and Marshall said that he brought glasses of champagne. The actress said that she was impressed by the proposal and that she "was very, very romantic."
Viola Davis is another well known actress who is happily married like Marshall. Her husband of almost two decades is Julius Tennon, for whom she prayed.