Anthony Mackie's children live a private life away from the limelight. However, he sometimes shares about them and his experiences as a father during interviews. Anthony Mackie's children have the same mother, his ex-wife, Sheletta Chapital.
Anthony Mackie shot to stardom playing the first black Captain America in the MCU's "The Falcon and the Winter Soldier."
He is also recognized for his roles in "Talk", "A Soldier's Play", "Ma Rainey's Black Bottom", "McReele" and "Drowning Crow".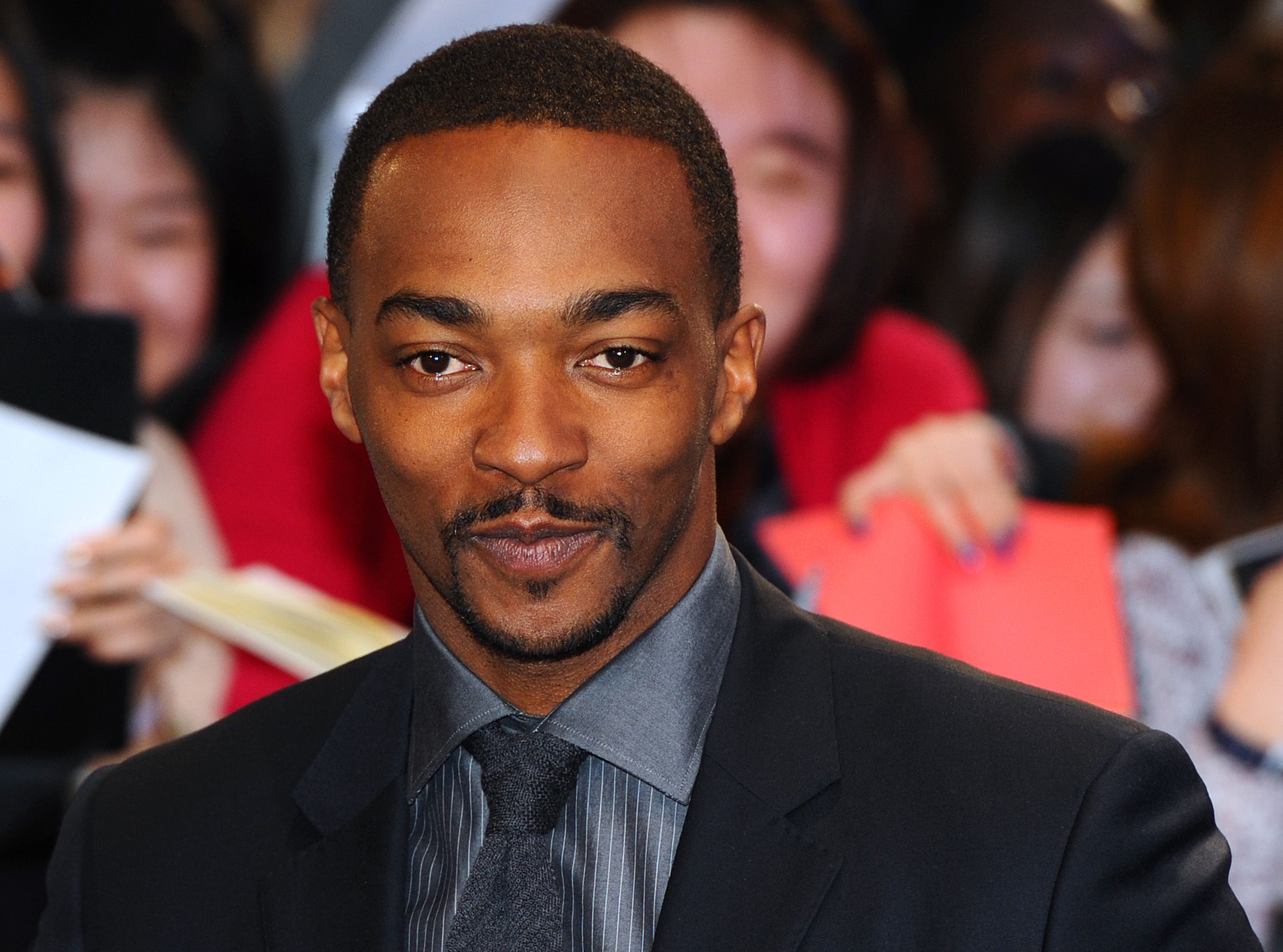 Anthony Mackie during the UK Premiere of "Captain America: The Winter Soldier" at Westfield London on March 20, 2014, in London, England. | Source: Getty Images
In 2009, Mackie was nominated for Best Supporting Actor at the Independent Spirit Awards for his performance in "The Hurt Locker," his second since being nominated for Best Actor in 2003.
When he's not busy performing to make ends meet, Mackie takes care of his family. The actor is a proud father of the children he shares with his ex-wife, Sheletta Chapital.
How many children does Anthony Mackie have?
During her marriage to Chapital, Mackie welcomed four wonderful children. However, despite having a career in the spotlight, the actor and Chapital keep their children away from prying eyes.
Despite never mentioning their names during interviews, Mackie has spoken several times about life as a father. "I recently had my third child," he previously said. "And he just ruined everything that was my reality. It just changes your whole perspective on the world."
Admittedly, the cost of having children was no joke, but the proud father couldn't be happier with his life. He said during an interview with Fatherly:
"The most rewarding part [of fatherhood] it's watching them grow up and become good human beings, really nice kids. I try to convince my children that the world is their playground and that they should respect people as human beings until proven otherwise."
His role in the Marvel movies also helped Mackie bond more with his children. When his children discovered that he played Captain America, he gave them the opportunity to spend time together while watching movies.
How does Anthony Mackie raise his children?
Mackie is raising her children to be well-rounded individuals who are actively involved in their community. Although firm, he always treats his children with respect and informs them of their rights and the consequences of their actions.
She also talks to her children about voting and the importance of exercising this right. Coming from a family with strong black women, Mackie also tries to pass on her wisdom to her children when it comes to respecting girls.
Young as they are, the guys at Mackie already know what to do to make society a better place. Only time will tell if they will one day reveal their identities to share their own stories of growing up with an actor.
Who is the mother of Anthony Mackie's children?
Mackie shares all of his children with his childhood sweetheart, Chapital, whom he met in the second grade. He remembered:
"I came from a really bad school and went to a really good school, and when I got into second grade, it was Dr. Seuss day. […]. So, you know, I went in and I looked and I saw this girl with these raggedy little pigtails and skinny legs and I was like, 'Wow!'"
Mackie and Chapital had an on-and-off relationship since they were children until they met again in 2009. Five years later, the couple married at the Hard Rock Hotel and Casino in the Dominican Republic.
Unfortunately, despite their strong foundation, their marriage only lasted four years. In 2018, the duo quietly divorced but remained on good terms. Anthony Mackie and Sheletta Chapital reportedly share joint custody of their children.