Jack Fisk and Sissy Spacek, 2002 | Schuyler Fisk and Jack Fisk, 2022 | Source: Getty Images
Sissy Spacek and her husband, Jack Fisk, have not only been married for 50 years, but have also lived in the same house for more than 40 years. The farm was where they found refuge and helped strengthen their relationship with their children.
Jack Fisk and his famous wife, Sissy Spacek, denied that things were going all right for them from the start. During a 1983 People magazine interview, the duo revealed that they initially met in 1972.
Jack and Spacek met while filming "Badlands," with her playing one of the lead roles and him designing the film's sets. The couple seemed to fall in love quickly and it didn't take long for them to marry.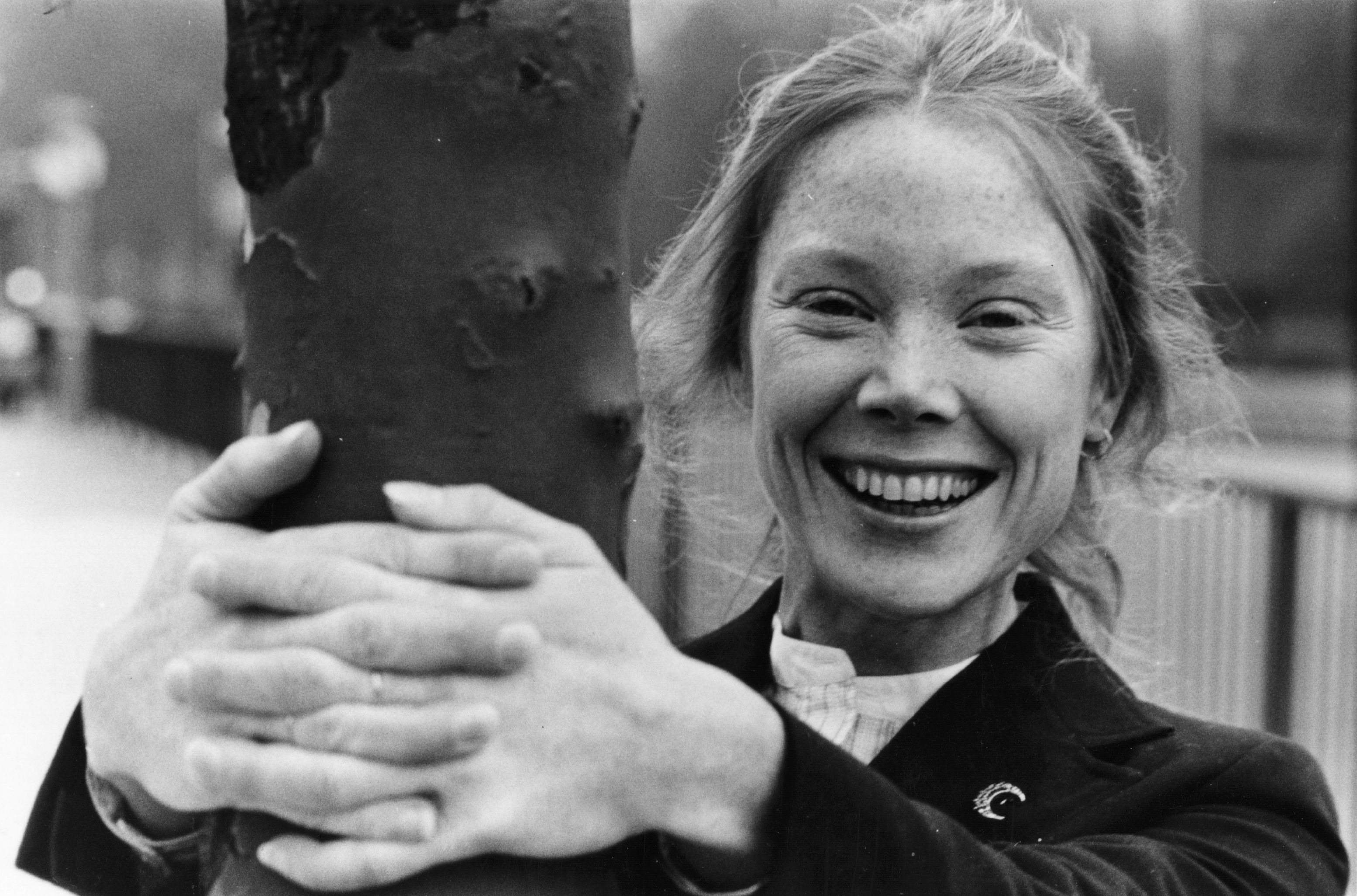 Sissy Spacek smiling as she poses in a black and white photo on September 11, 1977 | Source: Getty Images
Two years after the meeting, the couple "cautiously" decided to get married. Spacek confessed to the publication how they had both been skeptical about the marriage, stating, "We never expected a lifelong relationship," adding:
"In fact, we even opened a bank account and put in $30 because that's what it costs to get a divorce."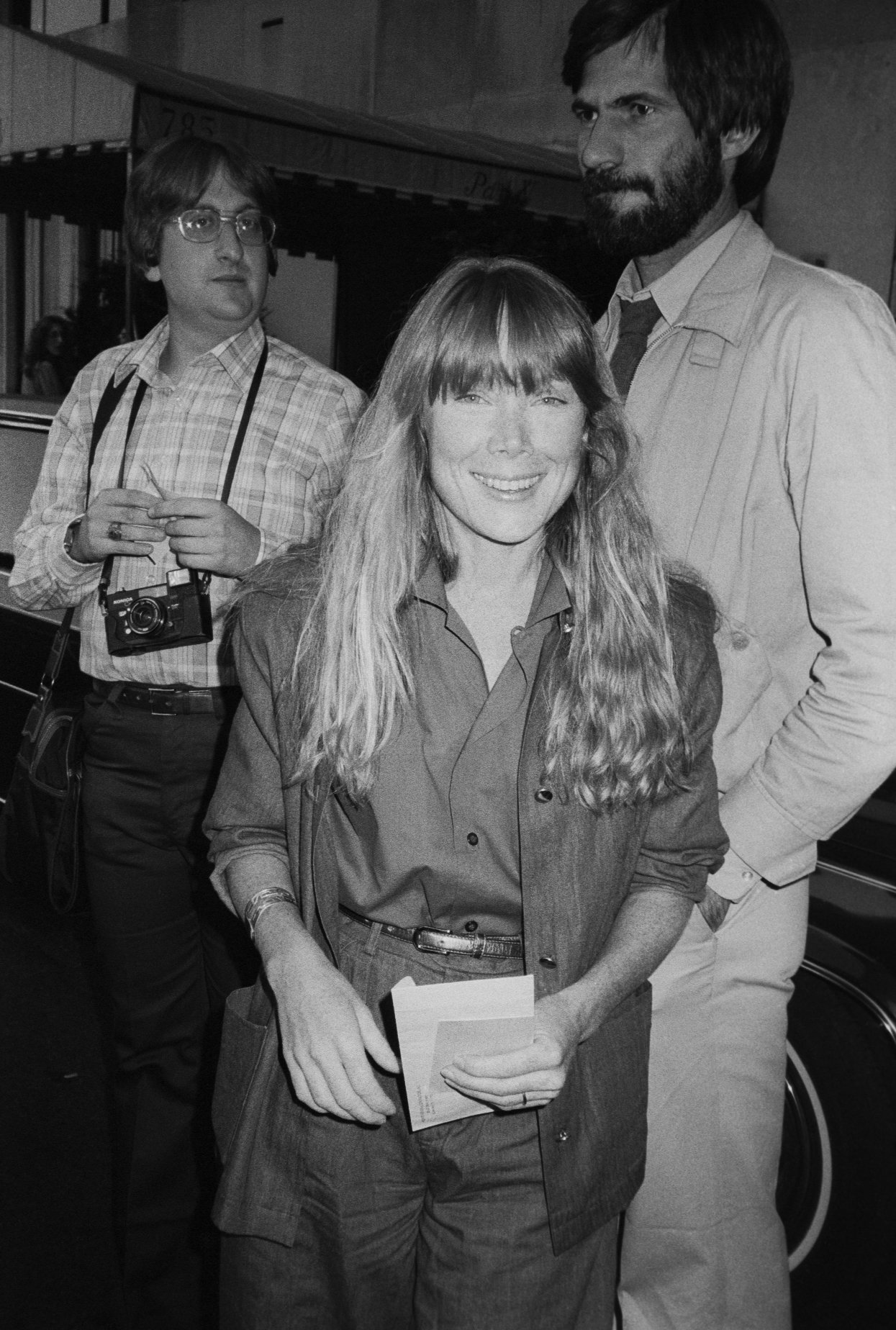 Jack Fisk with Sissy Spacek; around 1970, in New York | Source: Getty Images
However, they were surprised when they got closer instead of separating. The actress said, "Now I think it would take something dramatic like death to end it," and they even managed to work together and share an agent.
In 1981, the pair teamed up on "Raggedy Man," with Jack directing. While on set, Jack and Spacek were not allowed to be husband and wife; they had to deal with each other professionally.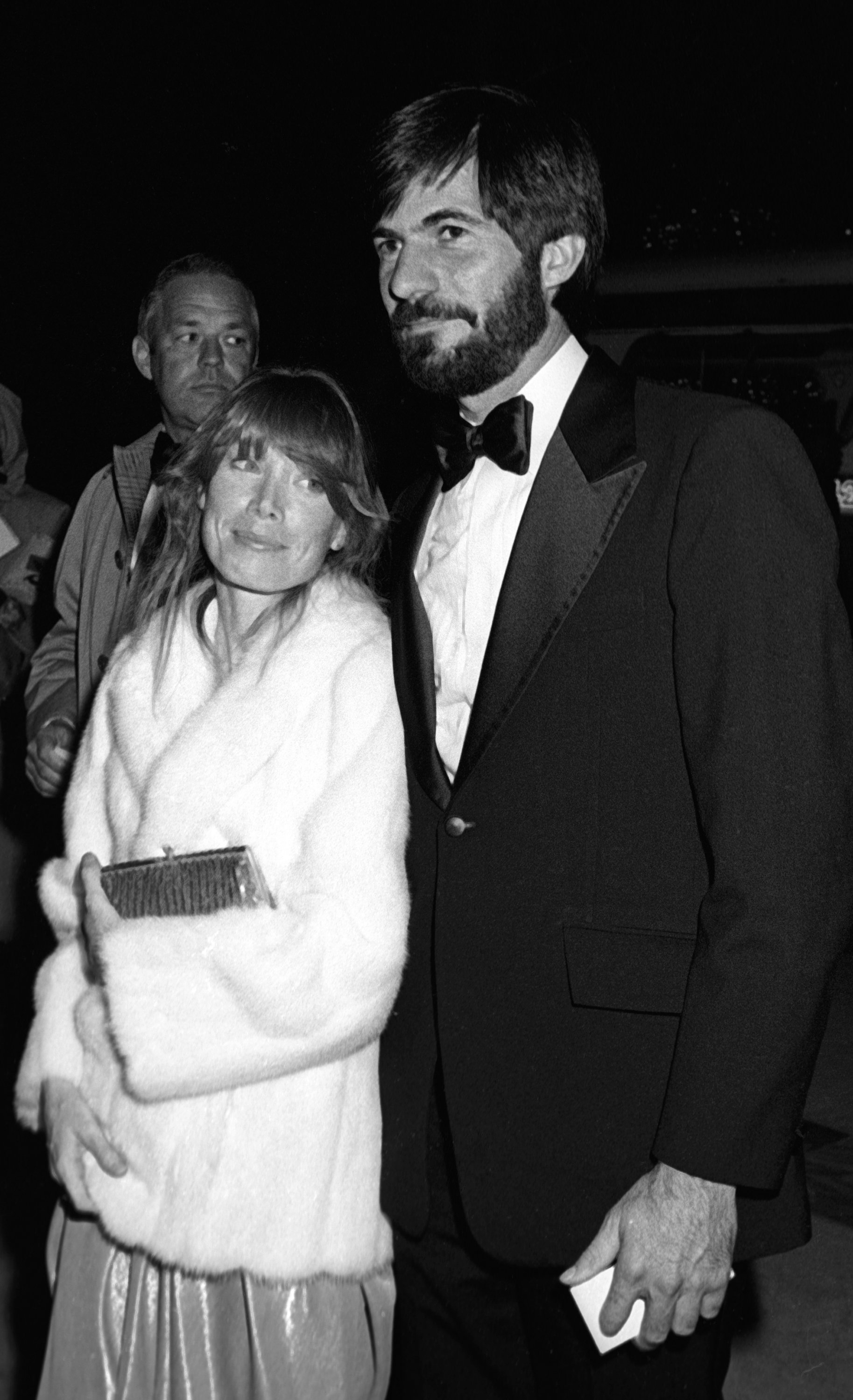 Sissy Spacek and Jack Fisk at the Kennedy Center Honors Reception on December 5, 1981 at the State Department in Washington, DC | Source: Getty Images
Despite being skeptical about their marriage from the start, in 2022, the couple celebrated 50 years of marriage! During her union, Spacek and her husband welcomed two children.
The actress long ago left her career in Los Angeles and chose to raise her children in Virginia. Spacek described herself as introverted and she revealed that she loved spending time with her family.
The star's career in Hollywood was influential and varied, where he played different characters. However, after filming was completed, Spacek always returned to his farm in Virginia.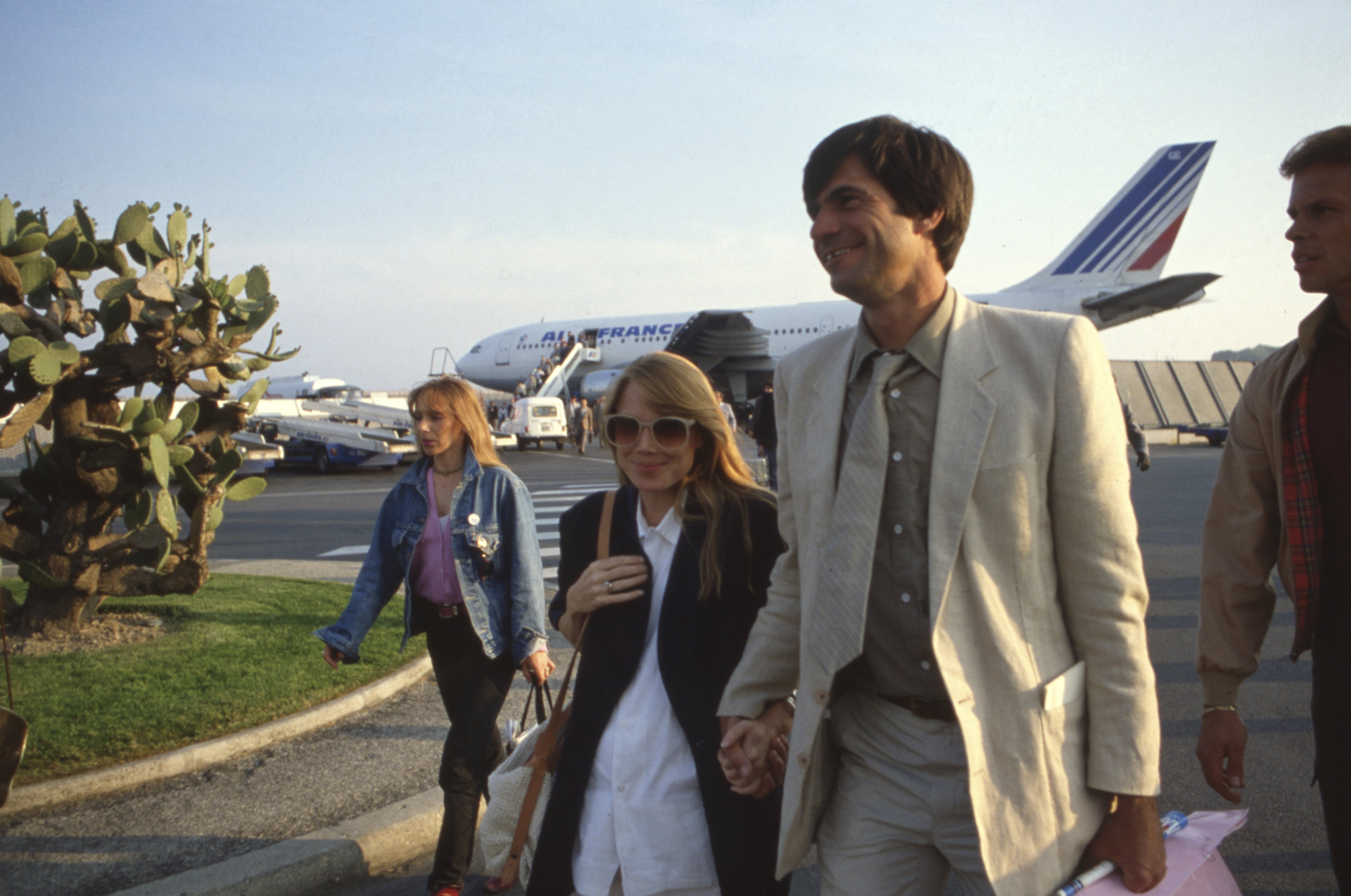 Sissy Spacek and Jack Fisk at Nice Airport, France, May 18, 1982 | Source: Getty Images
The actress and her husband ended up on the farm after having children. Jack and the "Carrie" star chose the location after considering the best place to raise their brood.
Sissy and Jack moved to a farm to put down roots for their children
In 2012, while speaking with Garden & Gun, Spacek explained why she and her husband had moved to Virginia, saying, "I wanted to give my kids roots." She shared that she wanted her daughters to grow up with dirt between their toes and animals around them.
The star revealed how she and Jack had gotten the farm in 1981 before she became pregnant with their first daughter, Schuyler Fisk. She began to stay longer in Virginia despite loving the city.
The actress realized how nature was her "refuge" and said it was music to her to have a bug hitting a screen on a summer night. She liked to listen to the creek fill up after a storm and the wind shaking the trees.
Spacek told the publication that those sounds were like a choir that filled and calmed her, and it took her a while to realize it. In 1982, the star and her husband, the art director, left Los Angeles for good.
His new home was near Charlottesville, in the foothills of the Blue Ridge Mountains. Schuyler followed in her mother's footsteps by becoming an actress and singer-songwriter, while her sister, Virginia Madison Fisk, became an artist and art director like her father.
The family lived an ordinary life on the farm with horses (and what seemed like plenty of room for them to graze), dogs, and other animals around them. While the family is usually private about their home, Schuyler had posted several Instagram pictures that gave fans a sneak peek.
From April to August 2017, the star's daughter shared photos showing her outdoor space with wooden chairs and a fire pit facing the open field. A grassy area gave the family a place to hang out in the evenings and enjoy the outdoors.
The family also had a patio with a view of what appeared to be a lake and many trees. The quiet estate also featured a large pool surrounded by trees that the family used on hot summer days.
A quick look inside the house showed the ordinary-looking family kitchen with lots of cupboards and other knick-knacks. It was pretty clear that Schuyler and his sister visited their parents frequently, judging by the pictures.
sissy was a novice gardener
During her interview with Garden & Gun, Spacek confessed that she was a "rookie gardener." The actress revealed that she planted annuals for the first time when she moved to the farm and laughed at herself because she believed that, as the daughter of an agricultural consultant, she should have known better!
Jack's wife said he now had a meandering English flower garden where he planted basic things like columbines and tulips. At the time of the 2012 interview, one of his daughters was getting married on the farm, so Spacek decided to beautify the place for the occasion.
At that time, the actress [Sissy Spacek] career was booming, and her daughters [Schuyler and Virginia Madison Fisk] He didn't care who he thought he was!
She planted moving boxwoods and peonies and joked that the garden was beautiful "in spite" of her! Ironically, moving to the farm full-time brought Jack and his wife closer to his children, so it was a good choice.
Farm strengthened the couple's relationship with their children
Speaking to the Richmond Times-Dispatch in 2012, Jack and Spacek admitted that their farm was a "sanctuary" and "sacred ground." The couple said that no one took pictures there (except later with images of Schuyler), and no interviews were conducted in the space.
In his interview with Garden & Gun, Spacek confessed that he was close to his children, but had always assumed that he would have children because he grew up with brothers. However, when his children came, they came at the perfect time in his life.
At that time, the actress's career was booming, and her daughters did not care who she thought she was! The star jokingly admitted, "They just wanted to eat. It brought me down to earth."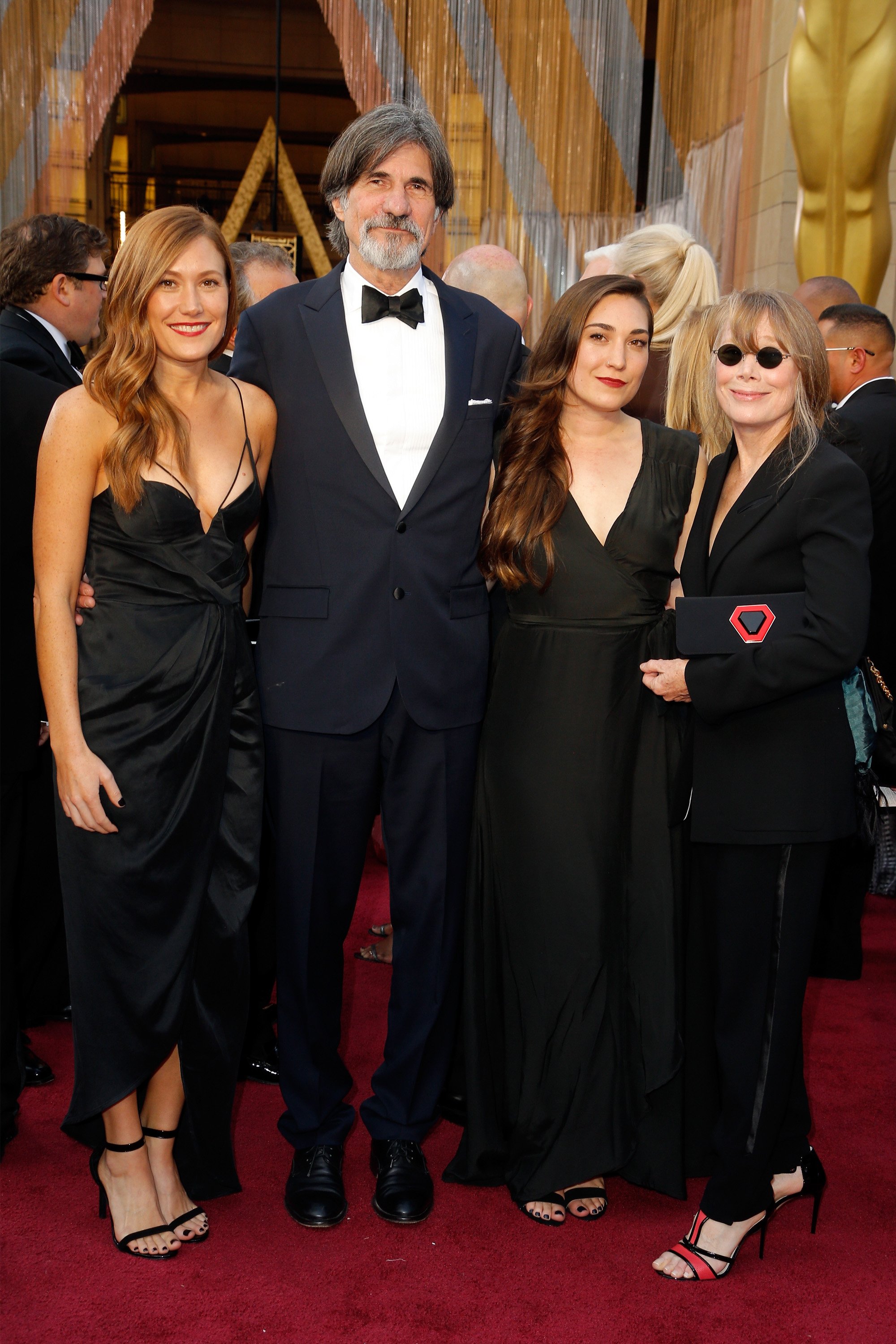 Schuyler Fisk, Jack Fisk, Madison Fisk and Sissy Spacek at the 88th Annual Academy Awards on February 28, 2016 in Hollywood, California | Source: Getty Images
It was beautiful to see how the couple of five decades managed to stay so close to nature and their children whom they gave roots to. The family lived on earth for more than 44 years in 2022!