Michael Sheen and Kate Beckinsale are one of the cutest ex-couples in Hollywood who continue to have a great relationship despite their split. Kate Beckinsale's daughter is Lily Mo Sheen, whom she shares with Michael Sheen.
Lily Mo Sheen is the only daughter of actors Kate Beckinsale and Michael Sheen. The former couple met in the mid-90s and showed great love for each other during their years together.
Kate and Michael still care about each other even though their relationship ended about two decades ago. The English actress once revealed that meeting Michael changed her life "dramatically".
She also revealed in 2016 that after the couple had been separated for over a decade, she still loves and likes Michael, with the two making each other "laugh out loud". The former couple remained friendly and continued to raise their daughter Lily together.
She told People that despite her stubbornness as a child, she had wanted to act "from a young age."
Lily is now grown up and has decided to follow in her famous parents' footsteps and pursue a career in acting. The upcoming actress recently landed a notable role in her acting career.
Who is Lily Mo Sheen?
Kate Beckinsale's daughter was born in London, England, on January 31, 1999. Lily attended Harvard-Westlake School, graduating in 2017. She went on to earn a bachelor's degree from New York University, graduating in 2021.
The 23-year-old is an actress who appeared in her first three films alongside her mother, Kate Beckinsale. Her first known role of hers is in the 2006 film "Underworld: Evolution", where she played the younger version of her mother.
Lily also landed a role in 2009's "Everybody's Fine," and her most notable role recently is in 2022's "The Unbearable Weight of Massive Talent." The film is an action-comedy about a man forced to channel his most icons to save his loved ones and himself. The film features big stars like Nicolas Cage, Tiffany Haddish, Pedro Pascal and Sharon Horgan.
The actress revealed in April 2022 that she initially wanted to "flip the expectation" that she could also become an actress like her parents. She told People that despite her stubbornness as a child, she had wanted to act "from a young age." Lily further said that it only took her a while to get there.
The 23-year-old further detailed that becoming an actress was not her mother's first choice for a career. She said:
"[She] I definitely would have preferred that I become a surgeon, but I don't think that was in the cards, you wouldn't want me to do any surgery. And I think she knows it!"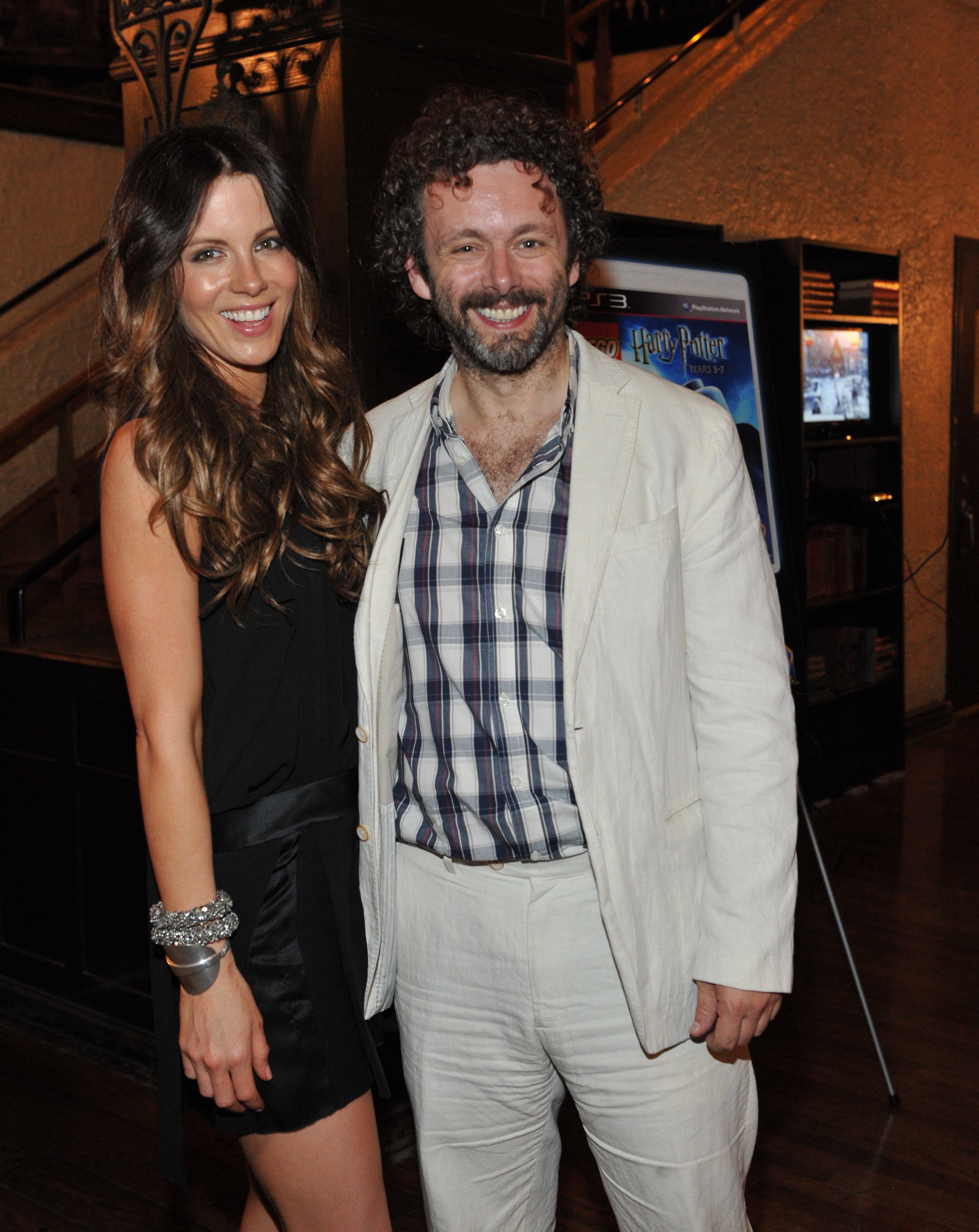 Kate Beckinsale and Michael Sheen on July 12, 2011 in Toronto, Canada | Source: Getty Images
How is Lily Mo Sheen's relationship with her parents?
Lily Mo Sheen has been open about how her parents feel about her chosen career path. She said her parents have been "loving and supportive" to her and expressed that she is "incredibly lucky" to have that support.
Her proud mother has revealed that she does not overwhelm her daughter, instead choosing to allow her to be independent. Kate Beckinsale's daughter changed her last name from Beckinsale to Sheen to avoid living in the shadow of her mother, and the award-winning actress said: "It's very important for her to have something of her own."
Lily told ET how excited her parents were about her first major role in their recent movie and that they watched the movie with her. She expressed, "They're excited. They're very excited. They've been excited this whole time."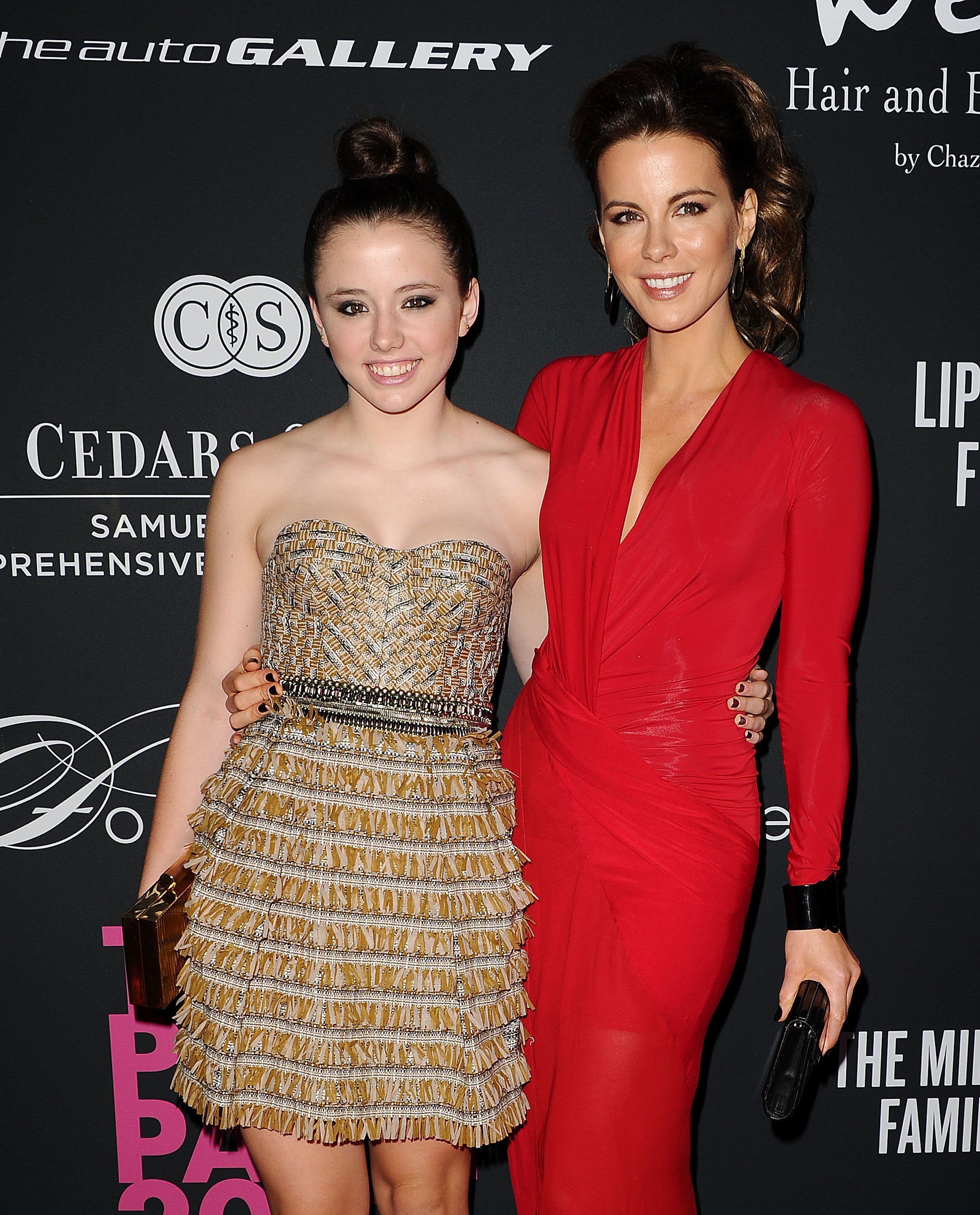 Kate Beckinsale and her daughter Lily Mo Sheen at Hangar 8 on October 19, 2013 in Santa Monica, California. | Source: Getty Images
Kate Beckinsale's daughter also shared the advice her parents gave her regarding her career, revealing:
"They have always made it clear that no matter what workplace I am in, I need to be the best and most respectful version of myself, which I really appreciate. But other than that, they have been fantastic at letting me discover my own path." .
Lily's parents have been breeding amicably. Her mom even posted on Instagram in 2017 that the two proud parents celebrated Lily's acceptance into college. The post featured a snapshot of Michael holding Lily and another of him holding Kate as he celebrated the fantastic news.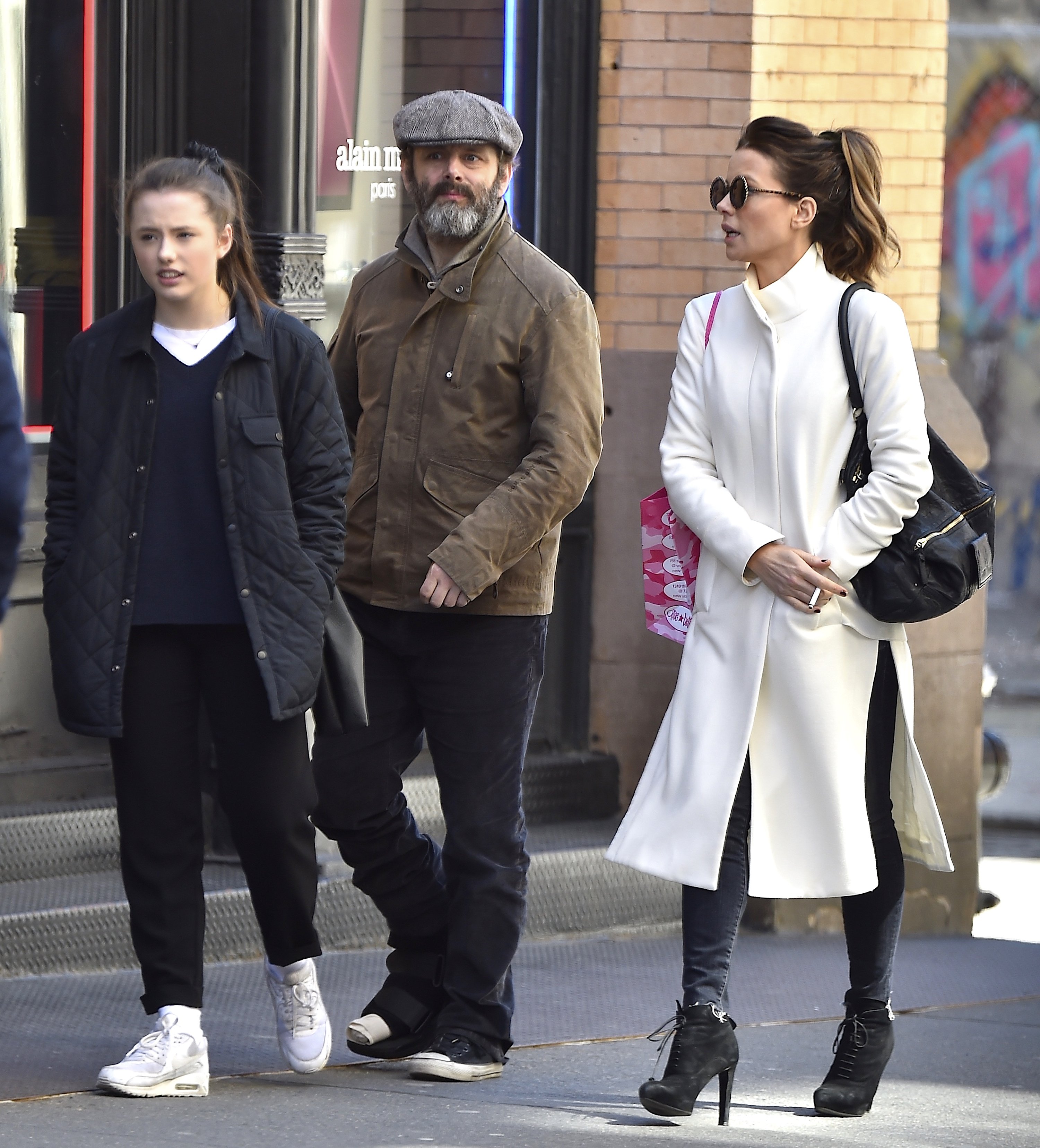 Kate Beckinsale, Lily Mo Sheen and Michael Sheen out and about in Soho on April 5, 2016 in New York City. | Source: Getty Images
In 2019, Michael Sheen opened up on the Changes With Annie Macmanus podcast about how hard it was for him to break up with Kate. Furthermore, he revealed that raising his daughter at the time was also not easy because he was dealing with a breakup and they also lived in different countries. He said:
"Going through that experience of breaking up a relationship and having a young child, and then because my daughter and her mother live in another country, having to make a life in a new place while going through that whole experience, which is quite hard. ."
The "Good Omens" actor also revealed that he did not have a work visa and was unable to stay in the United States. At the same time, he struggled to find work in the country, so he had no choice but to stay in Britain, away from his son.
Is Lily Mo Sheen dating someone?
Lily Mo Sheen is dating her boyfriend, David Schechter. Kate Beckinsale's daughter shared a photo of her, her mom, and her boyfriend on Instagram, and most people who saw the post made a point.
Most fans were quick to notice how similar her boyfriend David looks to her father, Michael. Most of his facial features, smile, and hair took most fans back to when Michael was a child, and the resemblance is striking.
So it's no surprise that many think of Lily and David as the younger versions of Kate and Michael. Kate approves of her daughter's partner and even showed in late 2019 a pillow she made for her daughter with David's face on it.