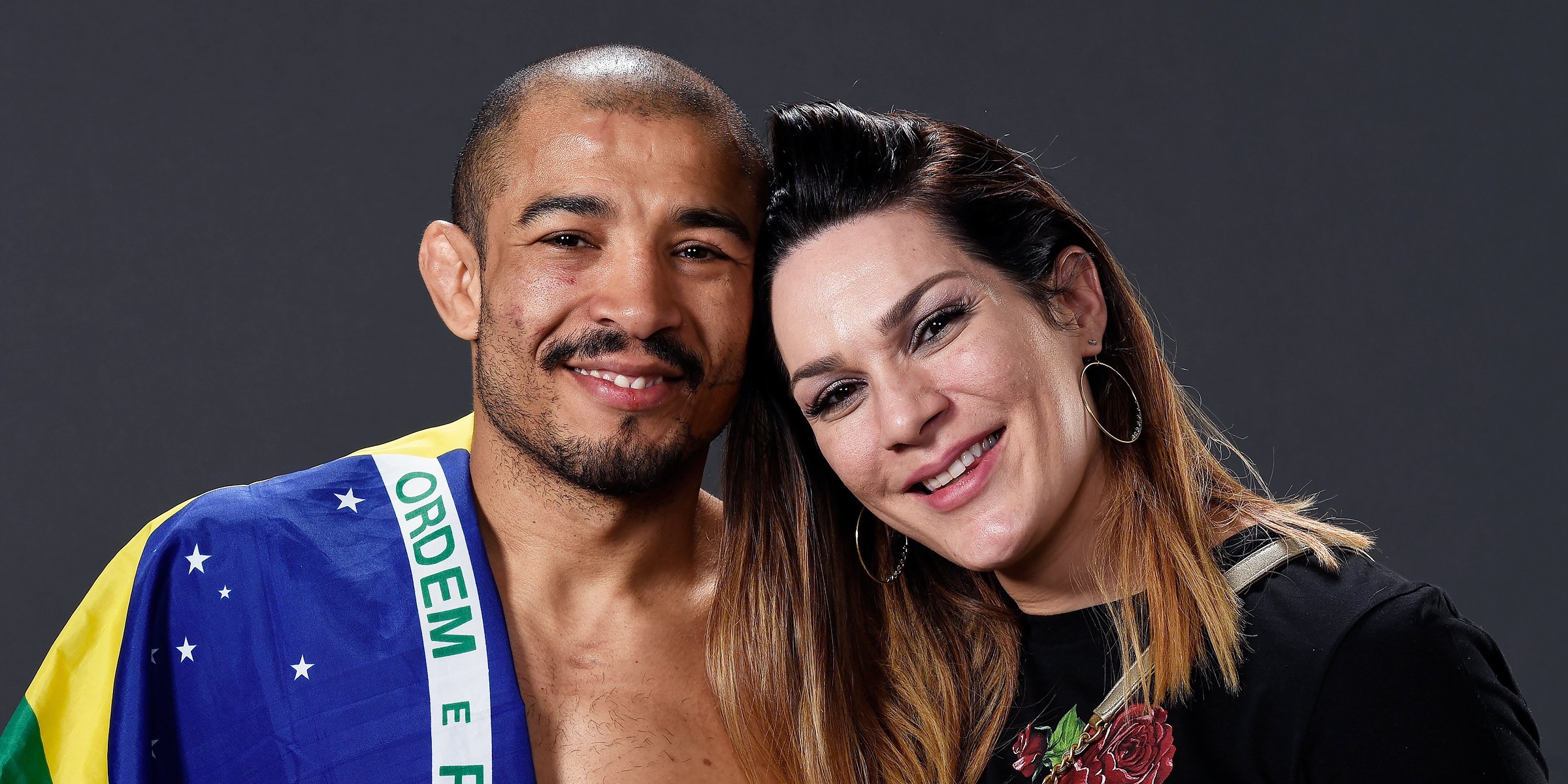 José Aldo's wife, Vivianne Aldo, gave birth to their second child after ten years of trying. She is also an athlete in a similar trade and met her husband through sports.
José Aldo is making significant changes in his life, including announcing his retirement from the Ultimate Fighting Championship organization.
The mixed martial artist's team informed ESPN of the termination of his contract with the UFC and removed his name from the official external UFC rankings.
Although his retirement is a decision that changes José's life, he made another important news related to his personal life. On September 18, 2022, José welcomed his son, José Aldo III. He wrote in an Instagram post:
"It feels like the first time, and we are here with open arms to give you all the love in the world. So beautiful and so small, capable of awakening the greatest feeling: LOVE. And here we are immersing ourselves in a sea of ​​​​Love! immeasurable!"
José shares his son with Vivianne Aldo, the mother of his other son and his wife of more than 15 years. Vivianne is also a martial artist.
Connected Sports Vivianne Aldo and José Aldo
Vivianne has a purple belt in Brazilian Jiu-Jitsu along with two professional Muay Thai fights. Her expertise in her craft was verified by her husband, who claimed that she could easily beat professional wrestler Ronda Rousey.
As an athlete, physical activity plays an important role in Vivianne's lifestyle, so it was no surprise that she was still exercising seven months pregnant. She previously wrote in an Instagram post:
"Everything is possible as long as you dedicate your time, your body and your mind. I am 7 months pregnant and I practice what I like within my limitations. Look for good professionals!"
In addition to her athletic career, Vivianne also had her screen time on "UFC Embedded: Vlog Series" and is a loving wife and mother.
When she moved from Curitiba to Rio, Vivianne met José at a gym. They left shortly after, when he was still living in the favela. When she found out about her living situation, Vivianne asked José to move in with her. However, her father would not accept him in her house unless they were married.
In 2005, Vivianne and José got married. Before he had his own family, José watched his father drink excessively until his parents divorced. So when he was 14, he promised that he would never drink or hurt his wife, a promise he has kept ever since.
Vivianne Aldo had her second child at the age of 41
Years passed before the couple welcomed their first child in 2012, a girl named Joanna. After four years, they began to think about having another child, but conceiving was not an easy task.
Vivianne turned to various medical procedures to help, including ovulation injections, insemination, and freezing her eggs. Although she got pregnant twice, she sadly suffered miscarriages. It wasn't until ten years later that she and her husband welcomed another son at age 41.
"It is with an anxious and very happy heart that we found out that we are having a BOY! This is exactly what you brought into our lives from the moment we knew you were on your way to our little boy," she shared on Instagram.
Although happy to have another child, Vivianne admitted that pregnancy at age 40 was not easy. She had to endure many changes, but knowing that she was going to have a boy, her first child, made it all worth it.
Vivianne Aldo supports her husband
In addition to caring for her children, Vivianne also supports her husband's career. It's true that she doesn't see her husband and she rarely texts him during the weeks of fighting. It is because of the rigorous preparations that she has to endure José, and she does not want to interfere.
"My family, they are my base and have always given me strength," José said. "My wife, my daughter, they help me keep working hard."
José's life was dedicated to fighting before Vivianne entered the scene. Things have changed since then, and José doesn't know if he would have succeeded in the trade without his wife.
Other martial artists, including Conor McGregor, have balanced their careers and family. The fighter is a proud father of three children with his partner, Dee Delvin.