Mark Wilkerson and his wife Melissa Joan Hart. | Source: Getty Images
Melissa Joan Hart's husband, Mark Wilkerson, has inspired her to be the happiest woman and the best mother she can be to her three children. It's no surprise that Hart is proud to have him as her lifelong partner.
Melissa Joan Hart became a household name as Sabrina Spellman in the 1996 series "Sabrina the Teenage Witch." She began her career as a commercial model at age four, then became a stage actress in New York before settling in Hollywood.
Some of the actress' early acting inspirations include Shirley Temple and Audrey Hepburn. Meanwhile, Hart's marriage to her longtime husband, Mark Wilkerson, has brought him as much happiness as her stellar career.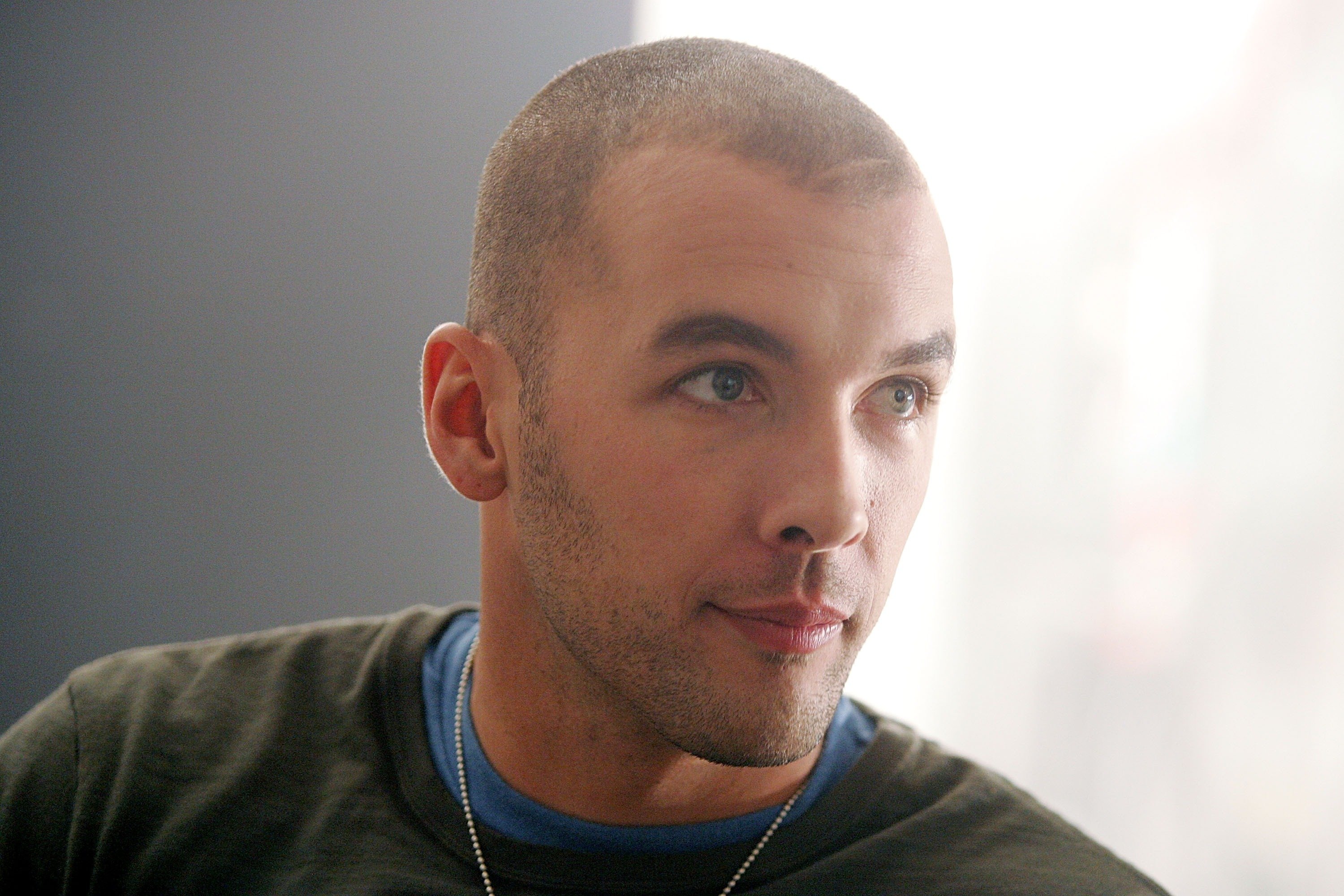 Mark Wilkerson at Ben Kitay Studios on October 22, 2007 in Los Angeles, California. | Source: Getty Images
Who is Melissa Joan Hart's husband, Mark Wilkerson?
Wilkerson is an actor born in Enterprise, Alabama, on September 6, 1976. He appeared in movies like "Nine Dead" and "Satin." He also appeared in the video game "Karaoke Revolution Presents: American Idol Encore 2".
In addition to acting, Wilkerson is the lead singer and guitarist for the alternative rock band Course of Nature, best known for their hits "Caught in the Sun," "Wall of Shame," and "Memory of You."
In addition, he is a talented composer. Wilkerson co-wrote the famous song "It's Not Over" with Chris Daughtry, which became one of the top songs on the Billboard Hot 100 chart by the rock band Daughtry.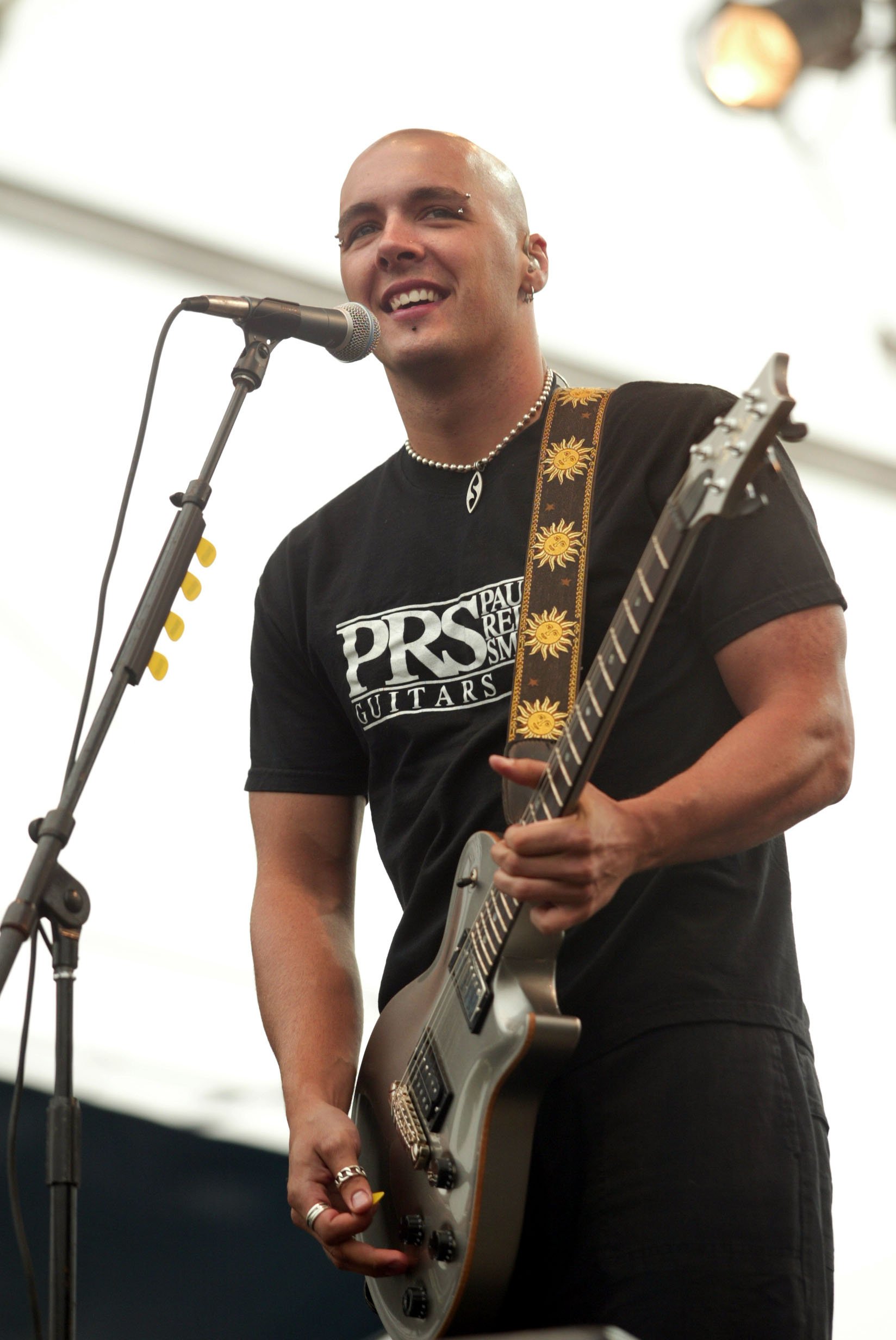 Mark Wilkerson and his band Course of Nature perform at Music Midtown 2002 on May 4, 2002 in Atlanta, Georgia. | Source: Getty Images
When did Melissa Joan Hart and Mark Wilkerson get together?
In 2002, Hart and Wilkerson first met at the Kentucky Derby. Shortly after her first meeting, the TV actress revealed to her mother that she already knew the perfect guy that she would marry in the future.
The two seemed destined to be together, as Wilkerson also told his family that he met a girl at the same event. Wilkerson's sister, Sally, was excited when Hart asked for her brother's phone number.
Sally revealed that her brother knew who Hart was, but kept his cool when he met the stunning actress. Wilkerson eventually gave Hart his phone number.
When Hart and the musician went to Alabama to see the rest of the Wilkerson family, Sally met them at the airport. The couple hoped to see them for a long time. Sally said:
"I thought, 'Oh my God, Sabrina the teenage witch is coming! I made her sign everything. Mark was like, 'Don't you dare.'" "
Hart won Wilkerson's affection. The couple eventually married in Florence, Italy, in July 2003. ABC Family even broadcast the couple's wedding through the miniseries "Tying the Knot."
As Hart recalled her and her husband's wedding day, she said Wilkerson cried so much as they bowed their heads and exchanged vows that her nose was stuffy.
Hart gave her tearful husband her grandmother's handkerchief which she tucked into the neckline of her wedding dress. Several of the guests laughed, looking at them.
According to Hart, that part of the ceremony was not documented but it was the most memorable for her. Since then, the sweet couple started a family of their own.
How many children does Mark Wilkerson have with his wife?
The couple share three children. Their eldest son, Mason, was born in 2006 and they later had two more sons, Braydon, born in 2008, and Tucker, born in 2012.
Wilkerson said spending time away from his children and going to the gym has allowed him and his wife to spend more time together.
Hart's children have grown up before her eyes, and as the year passes, she faces new challenges as a mother. When her children were babies, she and her husband had to deal with many diaper changes and feedings. She said:
"And now… they say the bigger the kid, the bigger his problem. It's true. Now my kids start dating, girls and school stuff, school drama, and they want to be social and, 'Mom , you're not great.' "
In addition to these parenting challenges, Hart also revealed that he taught his teenage son Mason how to drive a car, as he will soon be getting his driver's license.
The family moved from Connecticut to Nashville, Tennessee, in October 2020. Despite the pandemic, Hart's adorable children have adjusted well to their new home.
The children have begun to attend school. Hart said she felt lucky to have children who adapt to changing situations and don't have a hard time making friends with others.
Hart praised Wilkerson for all the hard work he did for his family. She recently marked Father's Day with a sweet message on Instagram and described her loving husband as the "best dad in the world."
How does Mark Wilkerson help his wife stay in shape?
More than being the best father her children could wish for, Melissa Joan Hart is grateful to Wilkerson for teaching her the importance of good health. The long-time couple regularly hangs out working out at the gym.
Wilkerson said spending time away from his children and going to the gym has allowed him and his wife to spend more time together. As a support system for his wife, he has kept his weight down to 40 pounds.
Hart appreciated how her exercise-loving husband encouraged her to stay fit. Her sister-in-law, Sally, also inspired her to lead a healthier life.
Sally stopped eating fried foods, drank gallons of water instead of sweet tea, and started exercising until she lost 136 pounds. She is now a certified yoga instructor and is a great role model for Hart.
Hart admired Sally's self-discipline and that she never deprived herself of her favorite foods and knew how to enjoy them in moderation. He also said that his supportive sister-in-law is his marriage counselor.