Emily Carey playing her character in House of Dragon | Source: youtube.com/GameofThrones
The young actress recently played Alicent Hightower in the first season of the "Game of Thrones" spin-off. But this is far from the first time Emily Carey has taken on the role of a fierce leading lady.
19-year-old actress Emily Carey recently rose to world fame thanks to her role as young Alicent Hightower on the HBO series "House of the Dragon."
While her role in the fantasy drama series is her most recent success, Emily has a huge portfolio of roles in movies, plays, and more under her belt. Let's find out some interesting Emily Carey facts to better understand the young English actress.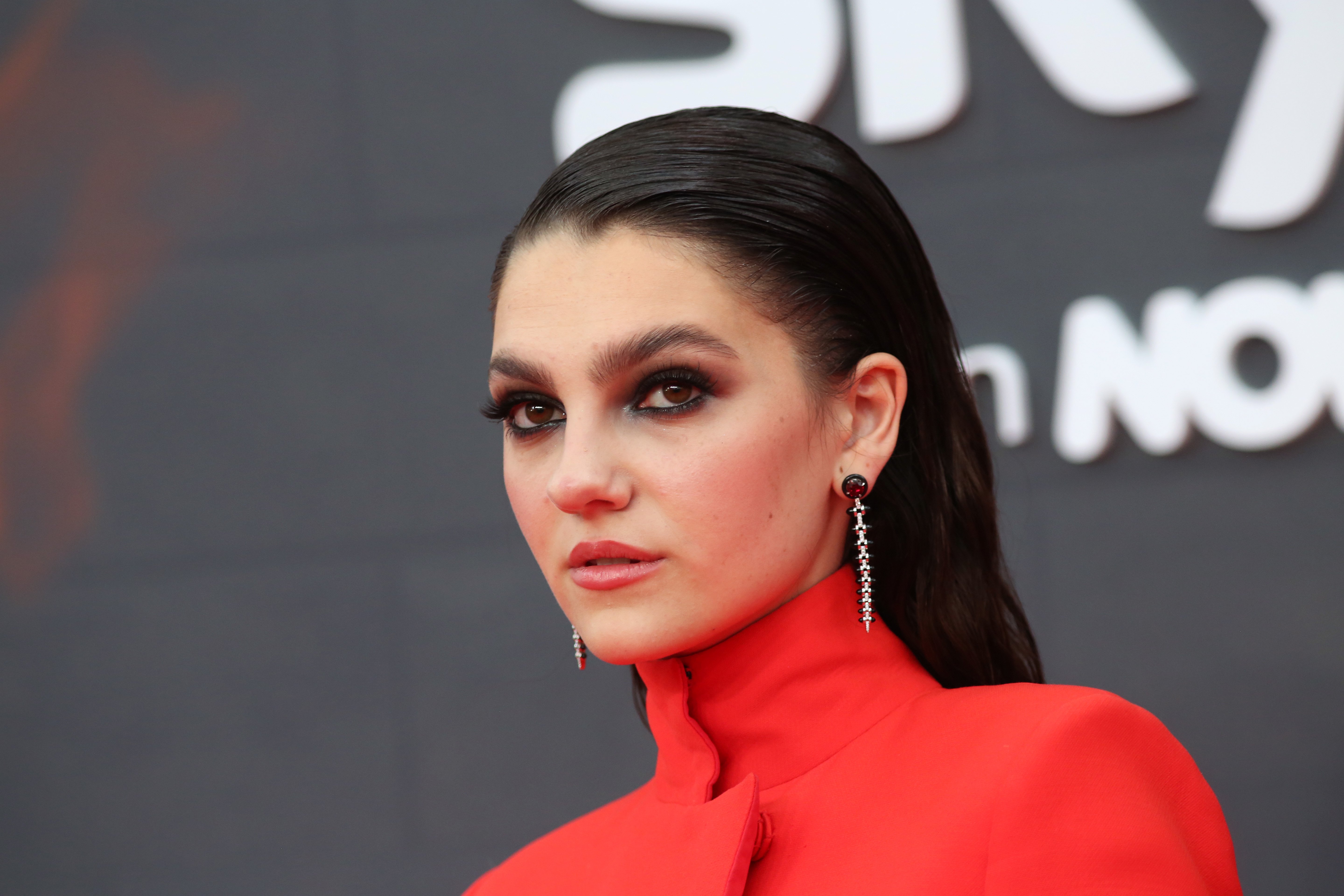 Emily Carey at the Sky Group Premiere of "House of the Dragon" | Source: Getty Images
Main facts about Emily
Emily Carey was born on April 30, 2003 in North London, England, into a family dedicated to the theater arts. Her acting talent became apparent at a very young age.
She was eight years old when her talent made her sought after in the theater world. At the age of nine, Emily made her debut in a stage production of "Shrek The Musical," performing at The Theater Royal Drury Lane in London.
She went on to play the iconic role of Marta Von Trapp in an award-winning performance of the musical "The Sound of Music," directed by Rachel Kavanaugh.
Emily's progression from stage to television was rapid, landing her first recurring role at age 11. She played the role of Grace Beauchamp in the BBC drama series "Casualty", appearing in 41 episodes of the soap until 2021.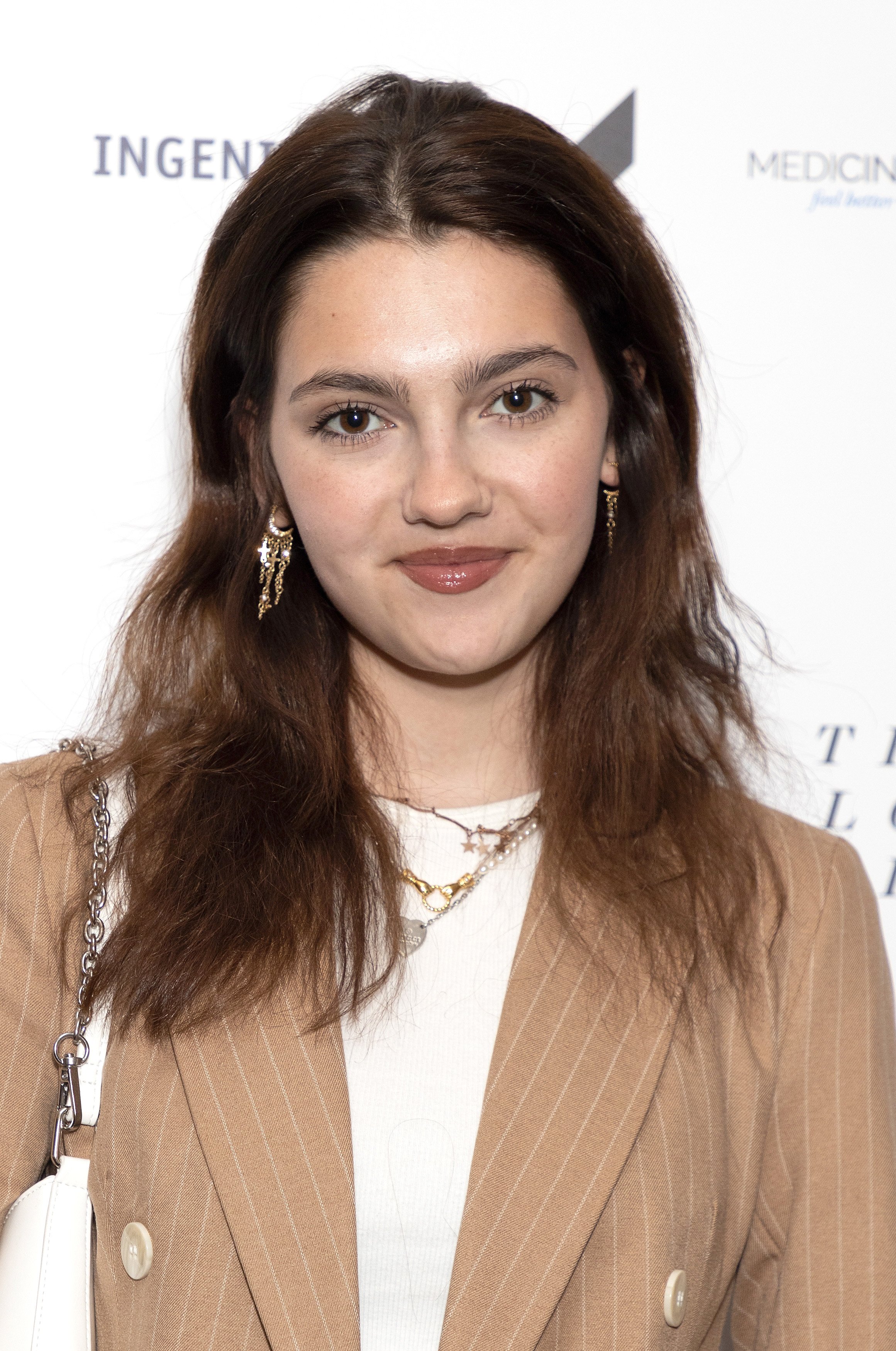 Emily Carey at the charity screening of "The Lost Girls" in London | Source: Getty Images
She went on to play the young versions of two beloved leading female characters in Hollywood. Her first big screen role of hers was in the 2017 Warner Brothers film "Wonder Woman," in which she played a young Diana Prince, the previous version played by Gal Gadot.
The following year, Emily further established her position in the action genre with another major feature, playing a fierce young Lara Croft in the rerun of "Tomb Raider."
Other notable roles Emily has played prior to "House of The Dragon" include her role as Teen Wendy in the British fantasy film "The Lost Girls" and the recurring role of Mary Conan Doyle on the drama series "Houdini & Doyle." She also landed the role of Mika Cavanaugh in the 2020 Netflix series "Get Even."
Emily Carey has also done her share of voice acting in the industry. She lent her voice to the critically acclaimed film "Where's Anne Frank?" And the animated productions "Monster Family 2" and "The Canterville Ghost".
Apart from these projects, Emily was seen as 'mini Idina' in the music video for the popular single "Baby It's Cold Outside", with Idina Menzel and Michael Buble.
Emily is active on social media
The "Turn Up Charlie" actress is not one to shy away from social media. She currently has an Instagram following of 350,000 fans and counting. And Emily posts behind-the-scenes photos, photos from photo shoots, and snippets of her personal life on social media for her Instagram followers.
Emily also has an asset Twitter accountthough he had to temporarily delete his account after receiving backlash following an appearance at Comic-Con to promote House of the Dragon.
At the event, Emily discussed creating a backstory to humanize Alicent Hightower's character, which didn't sit well with the "Game of Thrones" fanbase.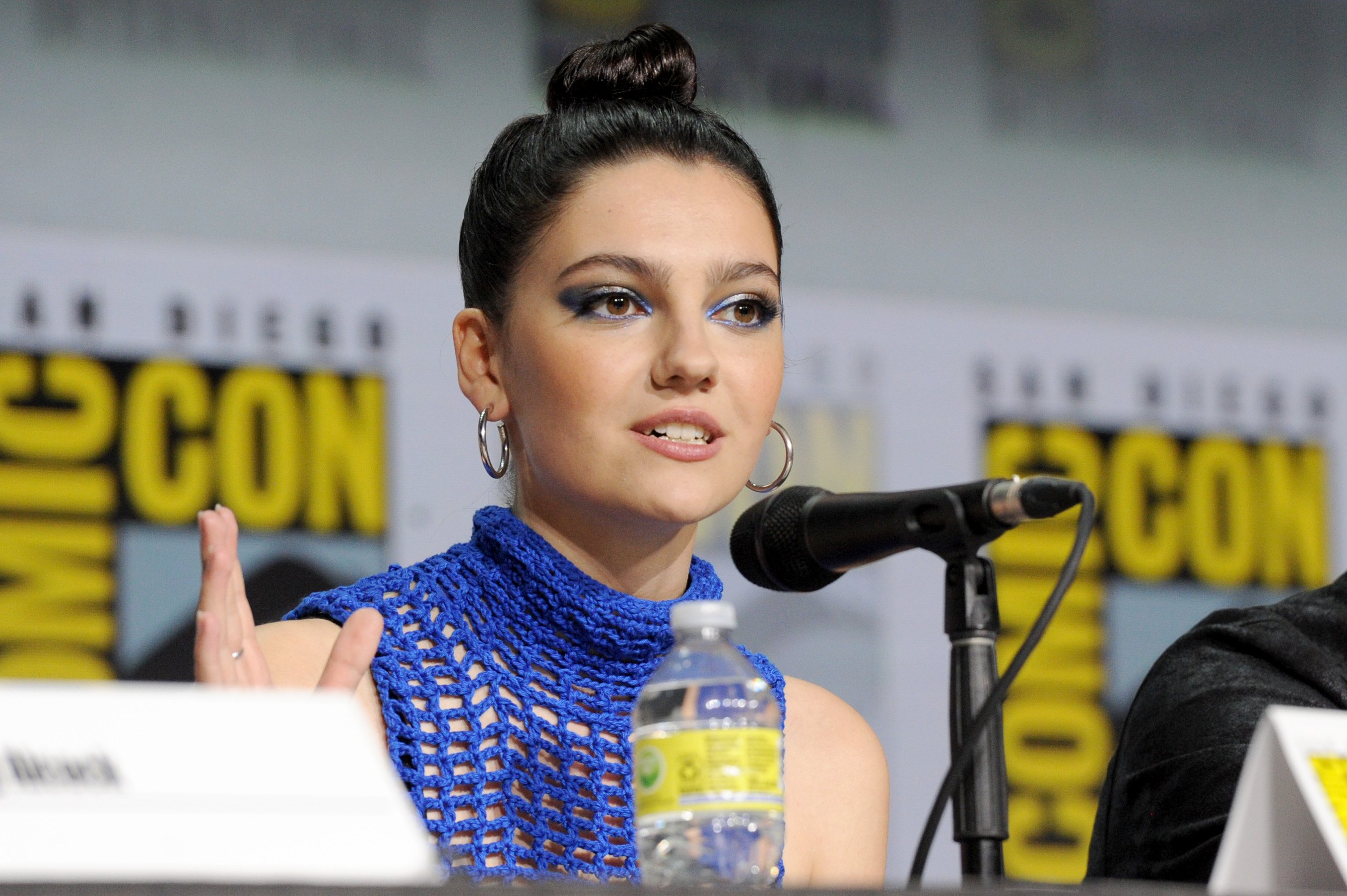 Emily Carey at the "House of the Dragon" panel at Comic Con 2022, San Diego | Source: Getty Images
However, after the brief hiccup, Emily is back and active on social media, although she admitted that the attention can be overwhelming at times.
"Any hate that comes in, it's just… It's a person behind a screen. You just have to put it behind you," Emily said.
Despite the backlash, Emily still believes that her character, Alicent Hightower, is not a villain, but someone the audience could sympathize with.
Emily comes from a family of actors
For Emily, entering the field of acting was an obvious career choice, given that she had grown up surrounded by members of her family who were in the theater industry.
Growing up in an artistic environment, young Emily always assumed that dancing and singing was something that everyone did. At just three years old, Emily was already spending time in the theatre, watching performances and stage shows, thanks to her grandmother, a West End wardrobe attendant.
Since her first theater project, she has been working hard at her craft, knowing it is something she wants to do as an adult. In an interview with Rose & Ivy magazine, Emily said:
"I think for me it was never a question of if I can do that, it was always, when."
Awkward moments in acting
Emily's role in "House of the Dragon" put her in the spotlight, but there was one part that was "terrifying" for the teen. The actress revealed that she was afraid to do intimate scenes on the show.
She was particularly nervous about the age difference between her and her scene partner, Considine. However, Emily overcame the cold thanks to the help of an on-set intimacy coordinator, who helped her feel calm and comfortable.
Speaking about her next job, Emily expressed that she would love to return in the second season of "House of the Dragon". She hinted that there were multiple discussions, but that she didn't know the direction the show would take.
Alongside Emily, the series has managed to bring many young actors into the spotlight, including Milly Alcock and others. The show is confirmed to return for a second season.